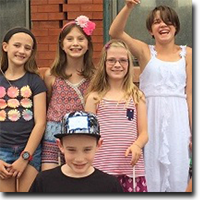 Lighthouse Writers Workshop runs creative writing programs serving 341 at risk youth ages 8 to 19. They provide instruction in and artistic exploration of creative  as well as academic writing in a safe, accepting space. Denver, CO.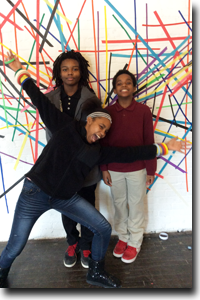 Mattress Factory programs are-Install: Afternoons @ the Factory, a free afterschool program serving students of Pittsburgh's North Side community with two distinct components: 1. The weekly in-museum program, hosted at the museum for 3rd – 5th grade students. 2. The outreach program, bringing arts activities to community organizations that serve economically disadvantaged youth. Pittsburgh, PA.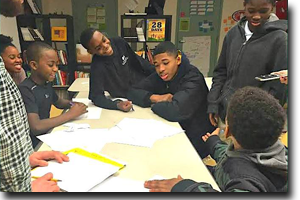 Mighty Writers   teaches Philadelphia kids ages 7-17 to think clearly and write with clarity so they can achieve success at school, work and in life. They believe in the magical power of writing-it has transformed literally thousands of lives. They see it every day in kids who walk into their writing centers. First, they learn to think clearly. Then, they express their thoughts clearly in writing. When this happens, self-esteem soars, fuzzy futures become clear, relationships build and leadership skills emerge. With eyes keenly fixed on the prize, our Mighty kids graduate high school and go to college. Philadelphia, PA.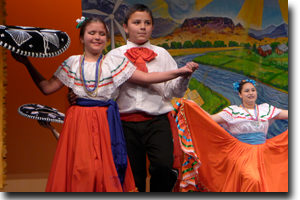 Moving Arts Espanola    provides high-quality, low-cost, scholarship supported after-school, summer, and in-school arts instruction for hundreds of at-risk children and youth ages 3-18 in Española and the surrounding areas. Programming takes place in an environment that includes free healthy food, intensive academic support, and a proven life and vocational skills employment program for teens.  Velarde, NM.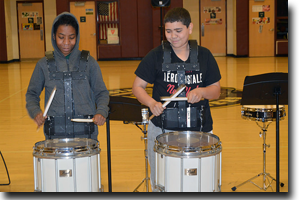 Musicopia Percussion Network is an award winning, program targeting students who are at risk for academic failure, with the overall goal of inspiring participants to develop musical skills, self-discipline, self-confidence, and a desire to graduate from high school.  Philadelphia, PA.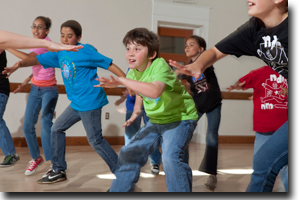 National Dance Institute of New Mexico programs help children develop discipline, a standard of excellence, and a belief in themselves that will carry over into all aspects of their lives.  9,665 underserved children learn complex dance skills along with positive attitudes & healthy behaviors, year-round in urban, rural and Native American communities statewide.  Santa Fe, NM.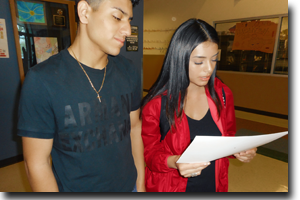 New American School  Thornton Spoken Word Poetry project, facilitated by Arts from Ashes, uses creative activities to foster healthy thinking and behaviors among  high-risk students. Many of the students, due to the multiple risk factors they bring to school, have a negative outlook on their lives and future prospects. The students struggle with issues such as dysfunctional families, teen pregnancy, substance abuse and violence. The workshop process helps students overcome these negative experiences: Thornton, CO.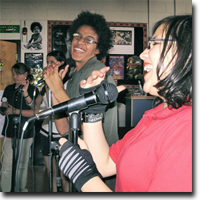 New Mexico Jazz Workshop promotes educational enrichment, social growth, and a love of music through free out-of-school-time classes. For at risk students.  These classes include instruction in playing instruments, music theory, and ensemble playing in a "school of rock" atmosphere. Albuquerque, NM.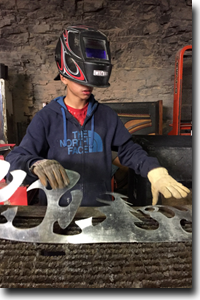 One to One Mentoring empowers at risk youth in San Miguel County to achieve their social, emotional, and academic potential through professionally supported mentor relationships.  The organization hosts monthly activities focused on community service, exploring the outdoors, Telluride, CO . 



Penasco Theater Collective innovative arts workshops challenge participants to think-outside-the-box and navigate physical and developmental challenges with grace. We directly support regional frontier at-risk youth and teens by providing scholarships for performance based arts workshops.  "I am able to do anything, I can even walk on stilts". –Student. Penasco, NM.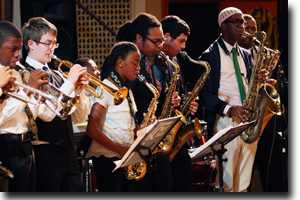 Philadelphia Clef Club of Jazz & Performing ArtsMusic Education Program offers instruction and training in music to at risk youth who do not have the means to pay for lessons. It offers a broad curriculum of private instruction, workshops, ensembles, and concerts, introduction to music and instruments, and theory fundamentals from beginning through advance levels.  Philadelphia, PA.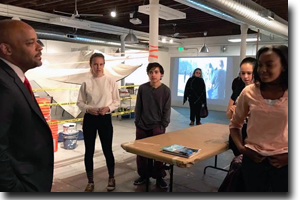 PlatteForum ArtLab program is an innovative year-round, out-of-school paid internship program for underserved/at-risk high school youth that integrates the creative process & arts-based learning with academic, personal & professional skill development. Interns work with professional artists in the creation and presentation of major artistic works exploring current social issues affecting their generation. Denver, CO.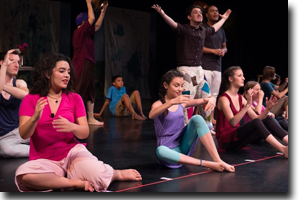 PLAY Conservatory  offers unique and challenging Theater experiences for children and youth who generally do not get a chance to try it – including those experiencing homelessness or foster care. It fosters confident, cooperative, creative young people through training in all aspects of Theatre Arts.  PLAY Conservatory helps young people understand themselves and the world around them and develop skills that will help them live and work toward a healthy and whole life. Rio Rancho, NM.

Print Center brings contemporary art education focused on print and photography to Philadelphia's at-risk teens. It encourages students to look beyond the restrictions of their neighborhoods and develop skills they may not have known they possessed, to discover a world, and perhaps a future, that previously did not exist for them.  Philadelphia, PA.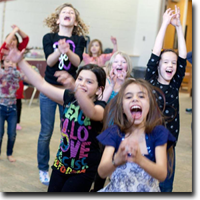 Project YES engages 100 at-risk students in public art projects, providing them with art and essential public skills. They form caring relationships, voice their opinions, and employ their talents and interests for the betterment of humanity. Lafayette, CO.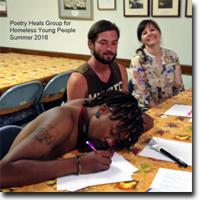 Proprius Learning seeks to teach therapeutic poetry writing skills to youth who are coping with adversity. By identifying, naming and processing their traumas through poetry they develop a positive coping mechanism that is portable, affordable and always available. Colorado Springs, CO.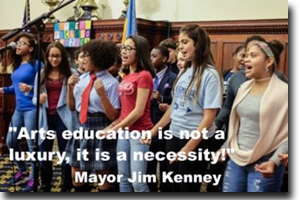 Public Citizens for Children and Youth give at-risk children hands-on experiences in the arts by bringing talented teaching artists into Philadelphia schools that offer little to no art or music in the classroom and helps schools leverage more resources for the arts.  Philadelphia, PA.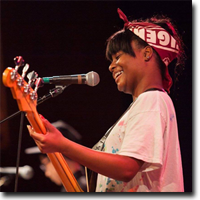 Rock to the Future at risk students have the choice of instrument and each week receive a private lesson, a scheduled band practice, a music theory or music business class, individual practice time, and the opportunity to participate in choral class, songwriting, and creative workshops. Philadelphia, PA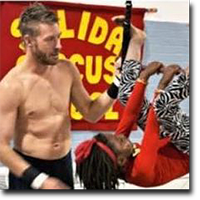 Salida Circus Outreach Foundation  Peak Performers is a 30 week pre professional development program for 30 under-served youth aged 11-17 who have shown potential to become professional circus performers and/or tutors.  The program includes workshops in parkour, aerial, juggling, acrobatics and stilt walking, weekly shadow-tutoring opportunities and up to 15 local performance opportunities.  Salida, CO .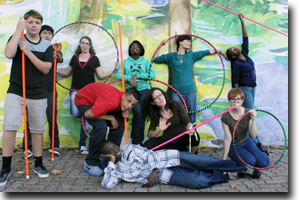 Samuel S Fleisher Art Memorial Teen Lounge is a creative resource for more than 120 at risk students ages 13 to 18. It provides hands-on projects and open studio sessions led by visiting artists chosen by students.  Philadelphia, PA.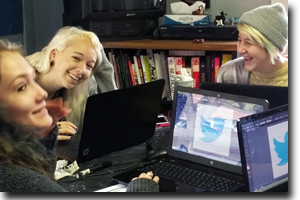 September School  delivers relationship based education to at risk students in grade 9-12. They continue to build community relationships through the Visiting Artist Program by hosting 7 professional artists to work directly with students.  Boulder, CO .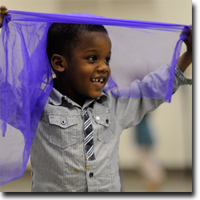 Settlement Music School of Philadelphia Kaleidoscope Arts Enriched Pre-School Program serves 112 students with an innovative arts integrated preschool experience.  It is offered free of cost to families living at or below the national poverty level and provides music, arts, and dance classes every day. Philadelphia, PA.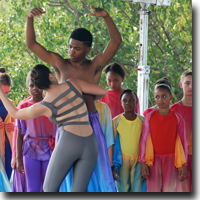 South Shore Dance Alliance strives to provide young at risk dancers who want career in dance the opportunity to grow and develop in a professional environment. It provides summer employment students who serve as  assistants and instructors for the Kids Camp, which introduces children to elementary movement classes including pre-ballet and other foundation building movement classes.  Griffith, IN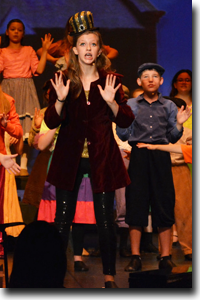 St. Luke's Performing Arts Academy provides transformative, character building experiences for PreK-12th grade at risk students, through music and performing arts education. Their vision is to create artists, grow people and change the world by advancing the importance of music and arts in our culture. Highlands Ranch, CO.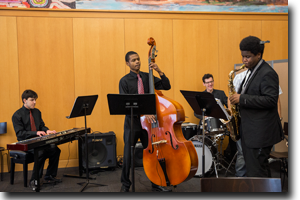 Temple University Music Preparatory Division  provides music instruction for low income school children from Philadelphia. Through individual lessons in orchestral and band instruments, participation in classical, jazz, and wind ensembles, and music theory classes, children experience the cognitive, emotional, and social benefits of arts involvement. Philadelphia, PA.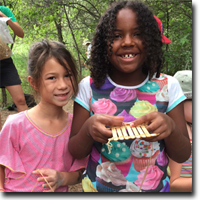 Thorne Nature Experience builds Earth stewardship by connecting youth to nature through joyful, hands-on, place-based environmental education experiences. nature art classes encourage students to use all of their senses, take inspiration from the beauty of nature, and apply their imaginations to create art through drawing, painting, sculpting, making crafts, dancing, singing, storytelling, and photography.   Boulder, CO.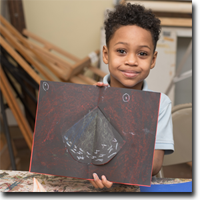 University City Arts League Creating Artists in Transition program features multi-week series of free arts classes for the children of women residents at homeless shelters and several full scholarships for 6 of the children to attend their site Summer Arts Camp for 2 – 8 weeks.  Philadelphia, PA.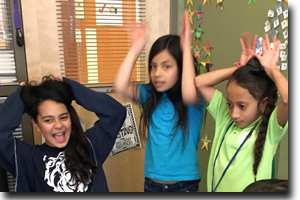 Vintage Theater partners with a K-8 school to provide art education through field trips and afterschool and summer program scholarships to low income students.  Aurora, CO.  



Voices Creative ColLABoratory at risk students acquire real-world art skills that help them solve problems, navigate conflicts, and practice empathy. The foundation of this learning is a team of teaching artist-mentors who give students access to a large variety of art materials and tools. Carbondale, CO.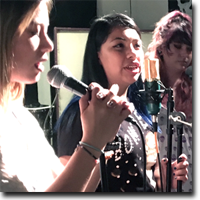 Warehouse 21 is a center both for training in the arts as well as presenting the arts. It demonstrates the value of the arts in enhancing the quality of human life and experience. They broaden enhanced youth learning programs that can inspire job skills and college  opportunities.  Santa Fe, NM.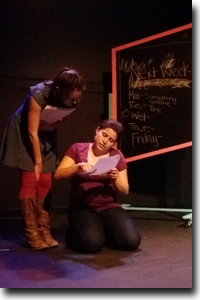 Working Classroom theater conservatory program  provides up to four years of training for at risk students in improvisation, scene study, movement, stage combat and character development. Students become eligible to audition for paid positions in the Ensemble Theater Company, to write and perform in main stage productions, to tour shows and for travel to major cities to visit colleges and see professional theater.  Albuquerque, NM.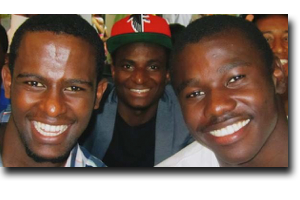 Youth Employment Academy Arts Street program provides "learn & earn" Creative Career Academies in arts & technology such as design, photography, architecture, illustration and film.  The  project-based approach, where at risk students work with real world clients, allows them to learn project management, teamwork and essential job readiness abilities.  Denver, CO.