Keshet Dance Company's M3 Program (Movement + Mentorship = Metamorphosis) serves 150 incarcerated youths, ages 12-18, at the New Mexico Youth Diagnostic and Development Center in Albuquerque, NM. M3 provides a rigorous fitness curriculum, and uses dance as a vehicle to increase literacy, social, and problem solving skills.

Kids At Their Best offers the Summer Enrichment program to 500 at-risk youths, ages 4-18, in Wiggins, Log Lane Village, Brush, Sterling, and Fort Morgan, CO.  The youths are exposedto a wide variety of arts, mediums, and artists.  Each site will host an art show, and also join together to host a large community art show.  Free meals are provided by a collaborating agency from each community.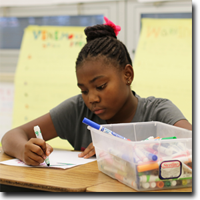 Kids Dance Outreach's Interactive Workshops/Residencies is an on-site workshop series that ranges from one-day one-hour presentations to on-site residencies varying in length and duration.  The Extension Program is an after-school intensive scholarship course offered to Kids Dance Outreach graduates.  The youths will participate in a series of dance classes, or rehearsals as needed.  The program experiences are designed and developed to help the youths with motor skills, personal well being, and social skills.  The program serves 325 at-risk youths, grades K-12, in Indianapolis, IN.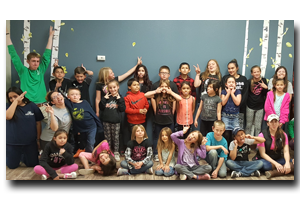 Lighthouse Writers Workshop serves over 100 at-risk youths, ages 10-20, with the Bounceback program.  The youths receive weekly creative writing workshops.  Each unit is from 6-10 weeks and culminates in a performance for classmates and parents.  Classes are held at Tennyson Center for Children in Denver and Ridge View Academy for boys in Watkins, CO.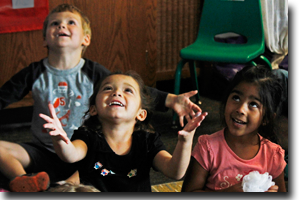 Mattress Factory offers the INSTALL:  Afternoons @ the Factory to at least1,400 at-risk youths, ages 6-18, in Pittsburgh, PA.  The free, after-school enrichment program is offered one day per week.  The Mattress Factory artists visit the neighborhood sites, providing hands-on projects.  Free museum tours are included.  This year they are partnering with Gwen's Girls, Project Destiny, Providence Connections, and Pittsburgh Public Schools. 



Mighty Writers Mighty Writers of Philadelphia, Pennsylvania offers an after-school academy, Monday-Thursday, 3-6 pm.  The program begins with a snack and homework time, and then the youths participate in short and long term writing exercises.  They also offer one-on-one mentorships, more than 160 writing workshops, and the Teen Scholars program.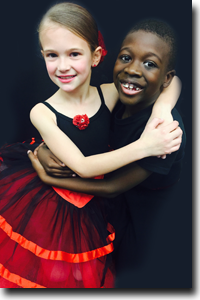 Mountain Harvest Creative  In Paonia, Colorado, Mountain Harvest Creative's mission is to engage children in a transformative experience through the arts.  They collaborate with the Embodying Rhythm Program. The youths learn traditional African music, as well as improvisational techniques, contemporary melodies, and original compositions.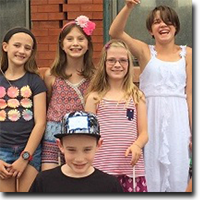 Moving Arts Espanola offers scholarships to 40 at-risk youths, ages 3-16, in their Espanola Valley After School Arts Program, in Espanola, NM.  Classes include dance, guitar, drama, visual arts, and traditional farming.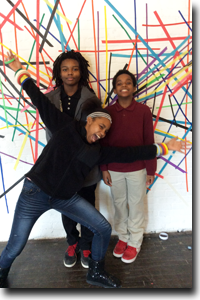 Musicopia serves up to 50 at-risk youths, grades 7-12, with the Drumline program in Philadelphia, PA.  Drumline is a weekly, after-school percussion program.  They offer 2 groups – a beginner group for grades 4-5 and an advanced group for grades 6-12.  The youths have the opportunity to perform.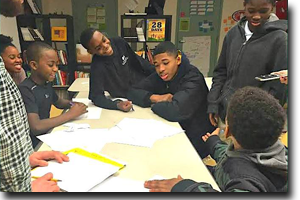 National Dance Institute of New Mexico's Residency Program in Western New Mexico serves 840 at-risk youths, ages 9-14.   The residencies are 1-3 weeks in length and include the towns of Silver City, Socorro, Magdalena, Deming and Shiprock.  Classes blend dance, basic motor skill development, and kinesthetic learning.   Each residency ends with a performance for friends and community members. 

New America School's Spoken Word Poetry workshops serve 100 at-risk youths, ages 14-18, in Thornton, CO.  The 8-week series of workshops help the youths in planning, writing, speaking (in English), and reflecting.  The program culminates with a showcase attended by students, staff and family members.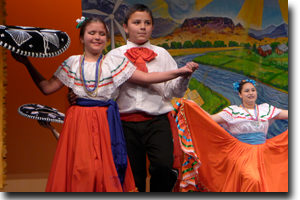 One to One Mentoring One to One Mentoring, operating in Telluride, Colorado, matches an at risk youth in need with an adult mentor.  Matches average 3 years in length.  They offer free and discounted access to all arts and cultural organizations in the county, as well as scholarships for after-school and summer arts and cultural programs.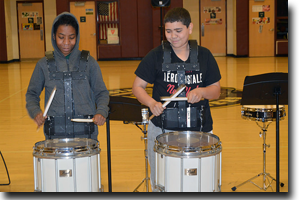 Partners of Delta, Montrose & Ouray's Art Partners program serves at least 25 at-risk youths, ages 12-17, in western Colorado.  The youths are matched with professional artists or artisans in yearlong structured and supported mentoring apprenticeships.  Mentors work with the youths for 3 hours per week for 12 weeks.  The artists and youths show and sell their art at their annual art gallery show.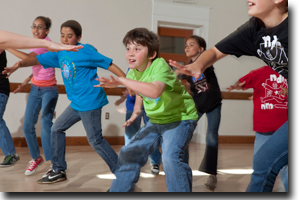 Penasco Theatre Collective'sYouth Arts Program serves 50 at-risk youths, ages 5-15.  The two-week summer workshop includes aerials and dance, as well as poetry and visual arts.  The workshop culminates in a public performance for the community.  The Teen Interdisciplinary Performance Intensive program is offered in the summer to 20 at-risk youths, ages 12-18.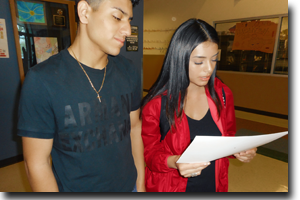 Philadelphia Photo Arts Center offers Teen Photo, a free year-long after-school program for up to 40 at-risk Philadelphia, PA youths, ages 14-18.  The youths learn technical skills necessary for digital photography and post-production software, and are encouraged in the areas of critical thinking and self-directed study.  The youths receive over 66 hours of individualized instruction.  They visit museums and gallery exhibitions of new work by practicing artists.  They are given digital cameras on loan for the school year. 



PlatteForum In Denver Colorado, PlatteForum offers, Learning Labs, serving 90 youth through intensive, small group interactions with artists and 110 through outreach and presentation to the public). The youths and artists meet weekly for 8 weeks to plan and execute an exhibition to the public.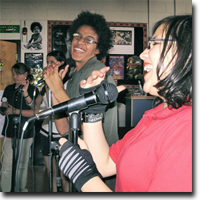 Portside Arts Center's After School Arts Program serves 25 at-risk youths, ages 5-17.  The 42-week program is held on site at the Arts Center.  They partner with 7 local schools in Philadelphia, PA. Every day the youths have homework time, and then participate in a visual arts program.  The curriculum includes drawing, painting, clay sculpture, mosaic, fiber arts, puppetry, and found object sculpture.  The youths' art will be displayed quarterly during the Art Center's professional art exhibitions.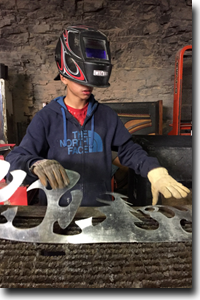 Print Center's Artists-in-Schools Program, serves 350 at-risk youths, grades 9-12, in Philadelphia, PA.  The program provides 12 full semester programs to youths in Philadelphia public high schools or after-school programs. Programs include printmaking and photography.



Rock to the Future's MusiCore is an after-school program that offers first class contemporary music education to 35 at-risk youths, grades 6-12, in Philadelphia, PA.  The program provides a well-rounded education in theory, instrumentation, performance, and ensemble work.  The youths receive weekly individual and group music instruction on the instrument of their choice:  guitar, bass guitar, drums or keyboard.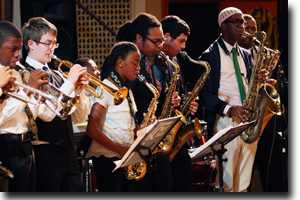 Salida Circus Outreach Foundation offers the Circus Programat the Salida Boys & Girls Club, serving 120 at-risk youths, ages 6-18, with 3-week workshops.  The program runs from September to June.  The youths learn all types of circus arts including trapeze, silks, lyra, tumbling, juggling, clowning, stilt-walking, and ringmaster skills.  The youths will have three public performances as well as two other performance opportunities. The youths are from Salida and Buena Vista, CO.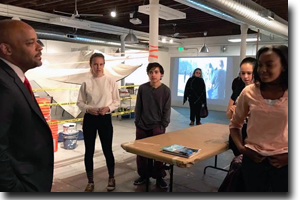 Santa Fe Opera's Active Learning Through Opera (ALTO) program serves at least 200 at-risk youths, grades K-8, at four public schools in the Rio Rancho Public School district in New Mexico.  Under the guidance of theater and composer artists-in-residence, the students write the libretto, compose original songs, design and build sets and costumes, and perform their opera for their communities.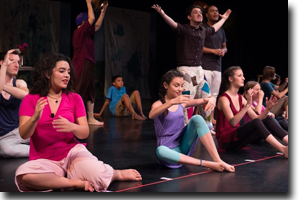 September High School serves 30 at-risk youths, ages 13-18, in Boulder, CO.  September High School is expanding their creative and artistic courses to include AutoCAD aided design, precious metal, clay, wood and leather working, fiber arts and costume design, and building digital photography.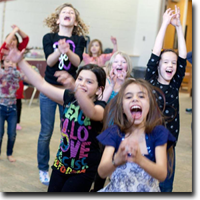 South Shore Dance Alliance's Summer Dance Intensive Workshop is a 6-week dance workshop offering classes in ballet, modern, jazz, tap, and West African dance to youths in Griffith, IN.  They will provide employment opportunities to 5 at-risk youths, ages 16-24.  The youths will be employed as dance instructors and teaching assistants during the summer dance program in addition to performing in the summer outreach program.  The program will conclude with a public performance. 

St. Luke's Performing Arts Academy serves 60 at-risk youths, grades K-12, in Littleton, CO.  They collaborate with three elementary schools to offer a 2-week Summer Musical Theatre Intensive engaging the youths through voice, dance, acting and music theory instruction.  They will rehearse and present a full-scale musical production, performed for their families and community in an evening performance at the school.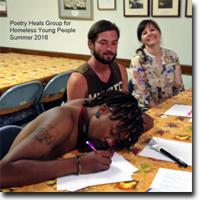 Taos Children's TheatreTaos Children's Theatre, in New Mexico, endeavors to enhance the cultural and artistic life of their community and to promote arts in education.  The Summer Theatre/Dance Project nurtures youth to succeed within an ensemble using improvisation, and memorization/focus.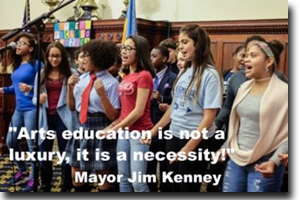 University City Arts League's Summer Arts Camp serves up to 125 youths, ages 5-10, in Philadelphia, PA.    The camp's theme is "Passport to the World" and will focus on different world cultures and traditions.  The camp serves up to 25 at-risk youths, and will feature hands-on art instruction, guest presentations, outdoor play, lunch, snacks and a field trip.  The youths are from nine schools in the community.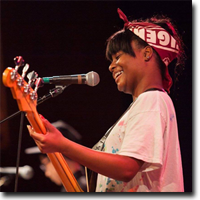 Warehouse 21's Youth Art & Entertainment program serves 500 at-risk youths, ages 12-21, in Santa Fe, NM.  Warehouse 21 is a unique performing, media and visual arts center that serves a diversity of young people year-round through artistic mentorship and entrepreneurial opportunities.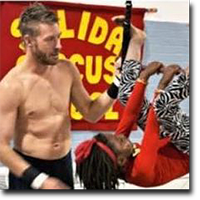 Working Classroom provides full-tuition scholarships to 50 at-risk youths, ages 11-14, in the Theater Program in Albuquerque, NM.  The youths are eligible for 36 weeks of acting classes and 30 weeks of academic coaching and cultural excursions to professional theatre, opera, dance and the opportunity to perform for a public audience.   In June and July they offer 6 weeks of intensive workshops taught by nationally prominent guest artists.  The youths have the opportunity to audition for paid positions in Working Classroom's Ensemble Theater Company.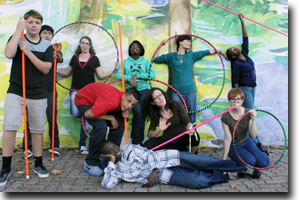 Youth Employment Academy Arts Street serves 86 at-risk youths, ages 14-24, in Denver, CO with the INVEST IN YOUTH for Creative Education and Career Success.  The youths earn stipends to participate in the program.  The curriculum includes technical arts and photography.