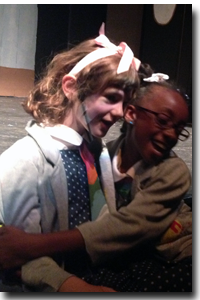 Allens Lane provides programs and activities that bring their diverse community together to experience and support the arts.   "Allens Lane took me places I never dreamed existed." –Camper- Summer Art Camp brings together more than 100 at-risk children ages 5-12, from all economic backgrounds, for 8 weeks of professional arts instruction. Philadelphia, PA.

  Artists Cooperative for Personal and Professional Advancement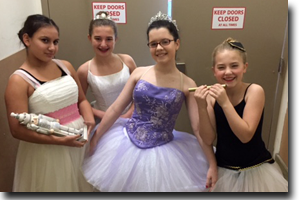 uses the power of the arts and the creative process to help at-risk youth  envision a positive future for themselves and gain the tools necessary to build a pathway to that future. They serve 2,000 children ages 2 to 14, in an after-school arts immersion program, and traveling arts workshops.  Norristown PA.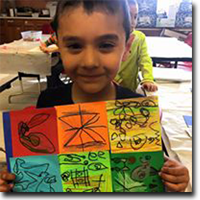 ARTsmart empowers and transforms lives by teaching art, literacy, and life skills. ARTsmart served 286 at-risk children  5-12 years old through 12 weeks of classes with one 1.5 hours of instruction.  "You make me feel so much more comfortable. Showing my art to the class, now I feel more confident."-ARTreach student.  Santa Fe, NM.

Art Student League of Denver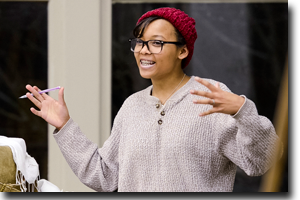 provides an inclusive art community where professional artists guide individuals of all abilities to reach their highest potential.  They offer more than 630 courses, taught by professional artists for all levels and abilities, 80 KidArt summer camps serving roughly 1,350 youth annually, and 75 afterschool and weekend youth courses serving at-risk 6-17 year olds.  Denver, CO.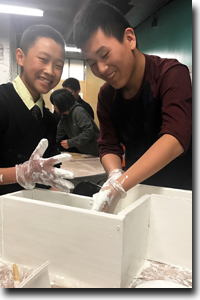 Asian Arts Initiative advances racial equity and understanding, activates artists, youth, and their communities grounded in the diverse Asian American experience.  We offer year-round out-of-school time programming for approximately 120 middle school aged at-risk youth annually.  Philadelphia, PA.

Augustana Arts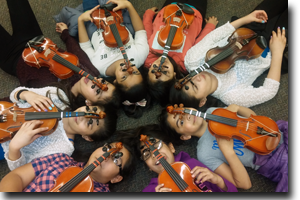 creates opportunities to inspire and educate through music. Their City Strings program currently serves 150 at-risk children and provides a safe place for at-risk children from low-income families to experience the academic benefits of music education, the joy of making music, and most importantly, hope for a better future.  Denver, CO.

BackStory Theater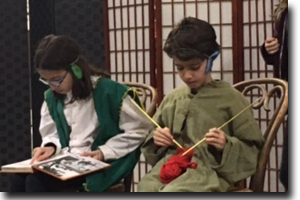 provides comparable, high-quality theatre education in low-income schools where students can participate free of charge. They also provide need-based scholarships for students wishing to participate in BackStory classes and productions. Broomfield, CO.

Barnstone Art for Kids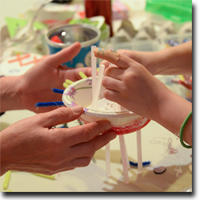 addresses Adverse Childhood Experiences as a public health concern and developed the Power of Art to reduce the risk of poor outcomes for children suffering adversity. The Power of Art includes a creative full-year curriculum that encourages the development of healthy life skills by pairing a child with a compassionate mentor to explore art in a safe, positive environment. The program supports the development of communication and social skills, adaptive problem solving, self-awareness and confidence. Phoenixville, PA.

Blue Sage Center for the Arts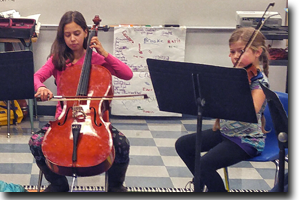 provides education and expression in the arts and humanities in the North Fork Valley and surrounding communities. They take their afterschool youth programs directly into the schools and offer it for free, reaching some 60 at-risk youth in the community.  The sound of all the students playing together bowing in unison, despite a variety of ages and experiences, is a testament to the natural abilities children have to focus, learn and work together.  Paonia, CO. 

Calliope!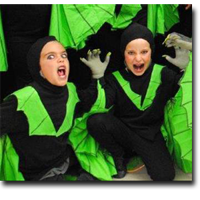 provides  at-risk youth in the Upper Arkansas Valley with opportunities to develop in all aspects of musical theater through a 5 week workshop in all the different aspects of musical theater for children aged 6-18, culminating in a production week and performances. In these workshops the youngsters help design the set, research and select costumes, learn about lighting, follow the process of developing a character, as well as learning dances and songs. Poncha Springs, CO.

Celebrate the Beat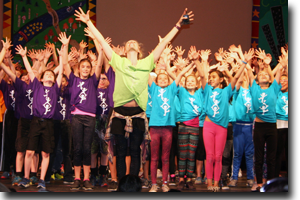 uses dance to change the lives of many at risk children by working in high-poverty communities and school districts. Driven by the core belief that the arts are essential to the development of every child, highly professional, physically demanding and deeply inspiring programming is brought to children.  Classes are one to three hours long depending on the program, and are taught by a team trained CTB members. Live music in every class is one of the many aspects that separate CTB from other programs. Each program culminates in a final performance.  Denver, CO.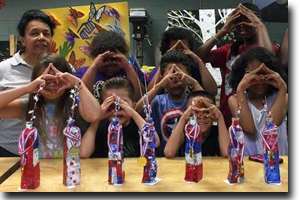 The Chicano Humanities & Arts Council provides low-income, at risk primarily Latino students with an extended arts education, connecting them to their culture and traditions.  They serve more than 4,000 students, working with 24 different schools in 77 art programs. The program includes field trips, afterschool programming, artist workshops and Saturday art classes. Denver, CO.

Clay Studio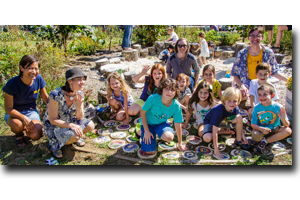 brings hands-on ceramic art education directly to K-12 at risk youth in Philadelphia.  It sends teaching artists and assistants to meet with students in their schools for an average of six weeks, once per week for 90 minutes, either during the school day or after school.  Philadelphia, PA.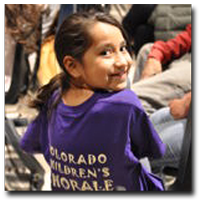 Colorado Children's Chorale serves 126 at-risk youth with limited access to performing arts through music programs in local schools and bringing music education and performance opportunities into neighborhoods.  Denver, CO.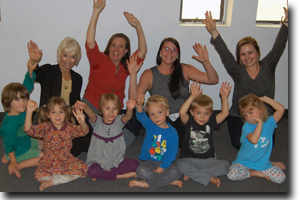 Colorado Music Festival & Center for Musical Arts Students of all ages, abilities, and financial means are given access to music education opportunities, such as, Dalcroze, an innovative approach to learning and experiencing music through movement, serving 97 at risk youth.  "She has so much fun at Dalcroze! Instead of sitting still and being force-fed information, she's able to learn through movement and fun!" –Parent.  Lafayette, CO.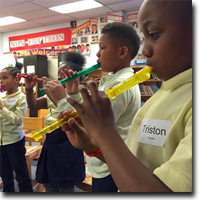 Commonwealth Youth Choirs Find Your Instrument! Program (FYI!) is a music education program offered without charge in underserved schools and provides a range of music-makingopportunities to 331 children in Grades 2-5. It creates a strong foundation for musical learning, individual expression, and teamwork. Philadelphia, PA.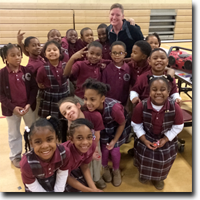 Dance Kaleidoscope provides introduction to contemporary dance where at-risk youth learn stretching and warm-up techniques, practice basic dance moves, learn the creative process behind choreography,and create a community dance. Indianapolis, IN.



Darlington Arts Center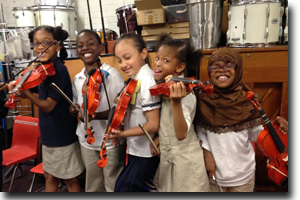 programs provide high quality arts experiences for at risk children with limited or no access to the arts in underserved communities. Garnet Valley, PA.

Delta Montrose Youth Services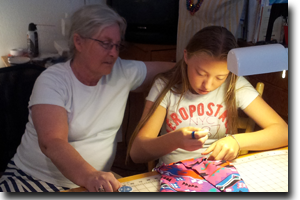 offer and support positive life experiences for at-risk youth by providing one-to-one mentorship with an adult volunteer.  The Art Partners program matches youth with professional artists, and accomplished hobbyists in mentoring apprenticeships. Art Partners provides a focused and creative opportunity for 39 youth, age 12 – 17, who might otherwise perceive limited artistic opportunities in this rural area.  Montrose, CO.

Denver Young Artists Orchestra's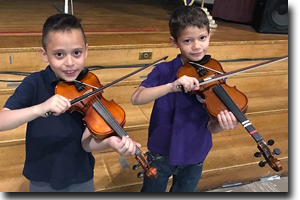 sponsors numerous programs designed to provide at-risk youth with life-changing musical experiences. The group strings classes, taking place before and after school hours, supplement elementary schools throughout Denver with musical instrument instruction where opportunities may not exist. Many of these youth receive a full scholarship and the loan of an instrument so they can participate without financial burden. Denver, CO.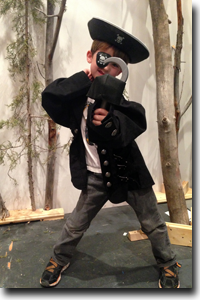 Dixon Community Players sponsors DRAMA CAMP, which offers theater training to 37 at-risk children ages 7-17 in the Northern New Mexico area. Their goal is to introduce children to the wonderful world of the stage through teaching all that is involved in creating a theatrical production. Dixon, NM.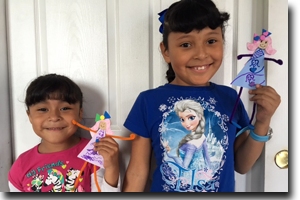 EcoArts Connections' empower over 600 middle schoolers to become organizers, curators, producers, and possibly professional artists, by offering weekly 1.5 hour theatre/spoken word poetry workshops culminating in a final performance.  Boulder, CO.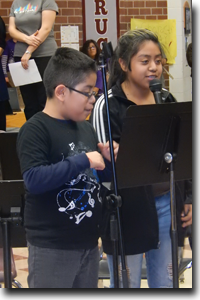 El Sistema Colorado empowers 110 at risk children by providing an intensive instrumental music and choral program that teaches the importance of teamwork, promotes self-confidence and instills the value of social responsibility.
" I like ESC because I get to play a cello. My goal is to be a better helper." -Student .  Denver, CO.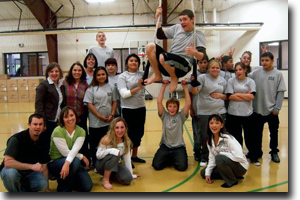 Frequent Flyers Productions offers the Kids Who Fly program to 450 at-risk youths, ages 8-18, from Boulder and Denver, CO.  Kids Who Fly builds healthy risk-taking behaviors, works constructively on self-esteem issues, and helps youths experience the unique joy of artistic expression through attending low-flying trapeze classes designed specifically for at-risk youths.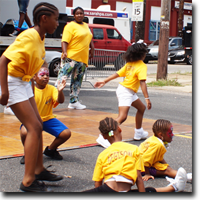 Georgia E. Gregory Interdenominational School of Music provides a safe, creative venue where at risk youth can experience social, cognitive and cultural development through music and the performing arts.  23 at risk youth attend their summer camp program.  Philadelphia, PA.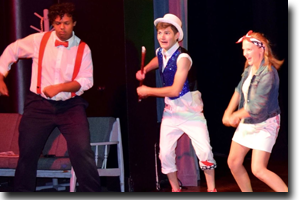 Harrington Arts Alliance for Creative Personal Development  focuses on reaching abused or at-risk children to help them flourish and grow in the performing arts.  "Being a part of the HAA community has allowed my son to build his self-confidence, while also allowing him to explore different talents that he didn't know he liked or was even able to do. He has made many friends and has found that these new experiences are transferring into creative and critical thinking at school." -Parent,  Loveland, CO.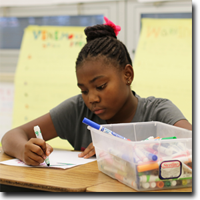 Heart & Hand Center serves 104 at-risk youths, grades K-12, from 15 schools in the Five Points area of northeast Denver, CO.  Each week day, the youths arrive after school and are given a hot meal, time for homework and tutoring, and then participate in an enrichment activity that supports learning and/or social-emotional development.  The Arts Expansion program offers art therapy and performing arts programs:  choir, break dancing, step, art therapy, and spoken word poetry.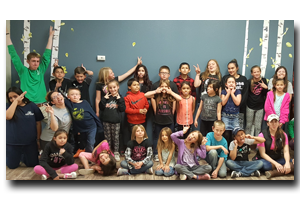 High Valley Community Center's provides programming in a safe environment that develops and reinforces positive values and behaviors, inspiring at risk children to reach their full potential.  Del Norte, CO

Indiana Performing Arts Centre ARTS START offers a comprehensive summer theatre education program that integrates the three key elements of the performing arts: drama, music, and dance. At risk students are placed in classes according to age, experience, and ability. ARTS START's biggest accomplishment is their program Teaching Literacy Through the Arts.  Indianapolis, Indiana.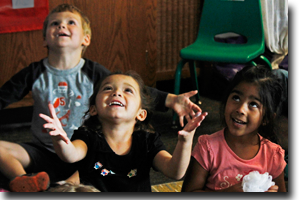 Indianapolis Children's Choir delivers programming in regional locations; provides unique choral experiences for at-risk children and underserved communities and offers free services and resources to schools and educators throughout central Indiana.  "There is no place like this. I am me and I am free." –Student.  Indianapolis, IN.

Indiana Writers Center "Building a Rainbow" serves approximately 250 at-risk youth aged 6-16 at four sites throughout Indianapolis. The program is based on the idea that good writing begin
s in the sensory part of the brain. Using variations of core writing exercises, instructors guide students through a process to remember and visualize moments in their lives, write them down in a series of steps, and shape them into finished stories and poems.  Indianapolis, Indiana.

Keshet Dance Company gives access to the arts for at-risk and low-income youth, including homeless, incarcerated, and paroling youth; access to business resources for arts entrepreneurs via workshops, makers space, and mentorship.  Albuquerque, NM.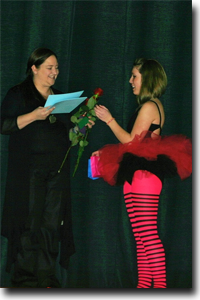 Kids at their Best reaches children suffering in high poverty areas, provides them with enrichment activities that will spark their natural creativity and show them ways to reach beyond their circumstances.  Teens in the program design and create10 large scale art projects that will then be auctioned to the highest bidder.  50% of summer staff are youth who have previously participated in the program.  Fort Morgan, CO.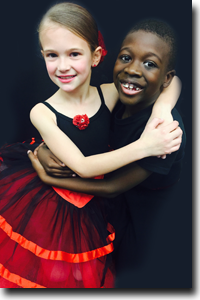 Kids Dance Outreach programs are designed to inspire and introduce young elementary school children to the art of dance, while engaging them in a process that equips them with the discipline, confidence, social consciousness and cognitive skills for success. "Before he participated in KDO, our child was struggling at school, but now he is doing wonderfully and he says he just felt like something clicked and gave him the confidence boost he needed to translate into his schoolwork." –Parent.  Indianapolis, IN.